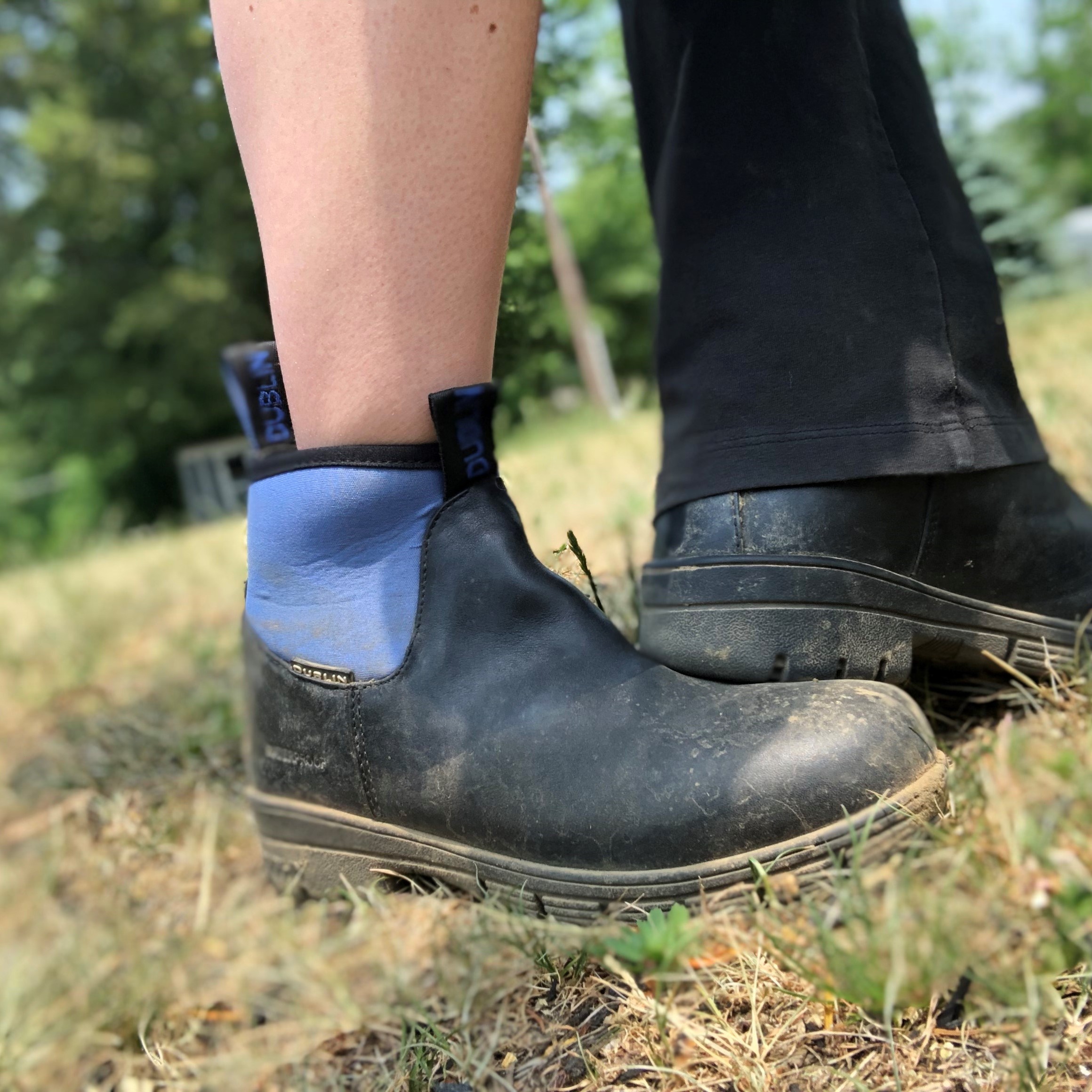 "Bell Bottoms and the Tall Boot Struggle"
I'm not sure what is truly "in fashion" at the moment, but for me it's bell bottom jeans or as much as I hate to admit it, yoga pants. If you're anything like me and frequently wear bell bottom style pants then you will be able to agree that tucking them into your favorite pair of tall lifestyle boots is not only uncomfortable, but looks a bit wrinkly and silly too. As I've recently ventured into the self-care boarding world I found myself in this situation quite often and so began my search for a comfortable, waterproof, short, barn boot.
To my lucky surprise Dublin just launched their Nelson Neo Boot – exactly what I was looking for! These are like short muck boots on steroids – a muck – paddock boot combined and let me tell you, they are even better in person than they are online. I quickly snagged a pair for their affordable under $100 price and got to testing them. I ordered the same size Nelson Neo Boot that I wear in sneakers and they fit perfectly. The full grain leather that covers the foot and some of the ankle makes them easy to clean and keep looking shiny, not to mention the water spilling out of the buckets I carry did not get my feet wet. This full grain leather also offers a stiffer, thicker protection from possible toe squashing ponies than you would get from your typical muck boot. My favorite part about these boots is that the adorable colored neoprene at the top of your ankle fits so nice and snug that not even one strand of hay fell into my boots – what a luxury! Now you may be thinking, if they fit that tight they must be hard to put on; think again. The boots feature two wonderful pull tabs, one in the front and one in the back to make slipping on a breeze.
A 10 mile day later, my feet don't even hurt, thanks to the cloud like RCS memory foam footbed. A happy customer who gets to fully embrace the bell bottom and short boot life!"
Lauren, New Jersey