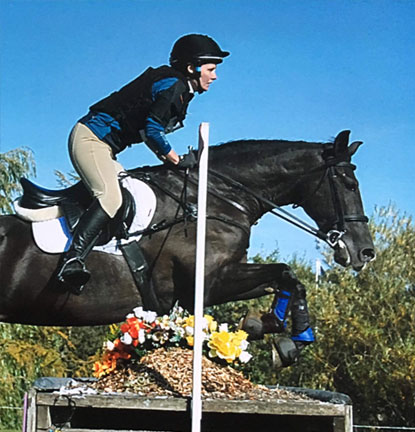 Personally I think that Dublin's Cool It Gel Riding Tights are great...... I bought my first pair a couple of years ago, primarily driven by wanting a pair of jodhpurs with a "sticky bum" and haven't looked back since!
Being the owner of a young Spanish mare who is very sharp and has the propensity to have a "spanish moment" or two (or three) without any notice whatsoever I was looking for a pair of jodhpurs that would enhance my seat and help keep me secure in the saddle. I was really pleased when my cool-it gel tights arrived - they fitted nicely, were flattering, comfortable and the gel seat has definitely helped me out in rather a few "sticky" situations.
Since this revelation, all of my purchases have been Dublin Cool It Tights - for schooling, hacking, competitions and riding holidays. They've basked in the Spanish sunshine, been charged by elephants and swum with the horses on Safari in Botswana and stood firm against the unpredictable British climate. The range of colours and choice of materials has meant that my tights are always up to the job.
The most recent addition to my Dublin wardrobe is a pair of Dublin Performance Active Tights. These are really comfortable, very forgiving and have the all-important sticky bum. They are light and soft - the first time you wear them you will probably feel like you aren't wearing anything but it doesn't take long to adjust! I've received many comments about how good they look from my fellow riders. Teamed with a pair of trainers, it would be hard to tell that that you weren't off to the gym or heading out for a run. They also have a pocket which easily fits a mobile phone - a must for hacking!
In my view, there are only two minor downsides:
Choosing which pair to wear (maybe I shouldn't have so many!) 
Being slightly hindered in getting in & out of the car - the sticky bum doesn't just work its magic in the saddle